When you've found your partner in life, it's only a matter of time until you choose to! After almost three years of building a home together, it was no secret that Alex & Christina wanted to spend the rest of their life together. The topic of marriage was not one to be shied away from. Though Christina was aware that Alex was preparing, Alex maintained the secrecy of the ring and the proposal itself (tradition with a twist)! This is a trend
My Trio Rings
has seen thousands of times serving it's couples shopping for matching Trio Ring Sets together! On a weekend trip to Philadelphia, there was no better time to pop the question. During their first night in Philly, as Alex clutched onto his pocket holding the little red ring box, they explored the city. Unbeknownst to Christina, Alex was taking note of the places they visited; narrowing down which would be the perfect setting to ask Christina to spend their lives together.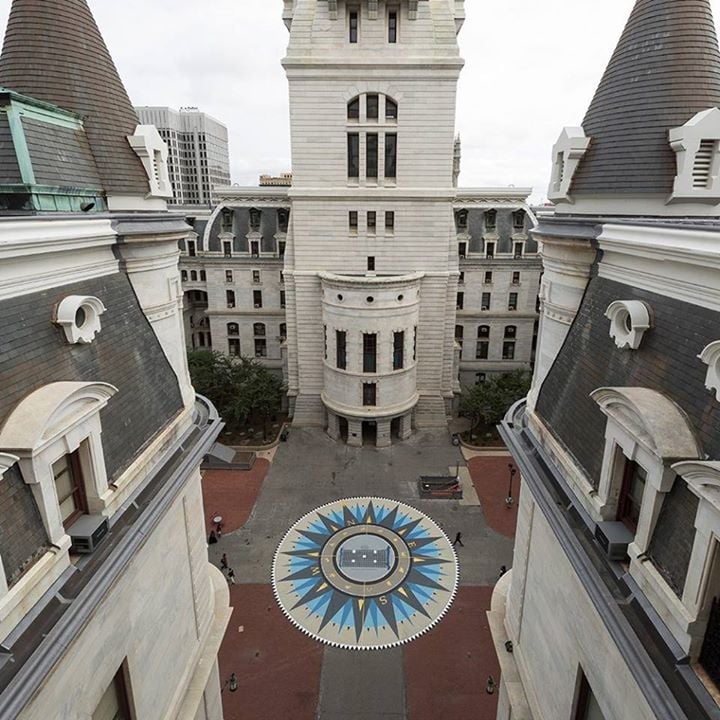 Standing in the center of the gardens in front of City Hall, the sun began to set. And like a scene out of a movie, violins started playing in the background (a completely coincidental but serendipitous occurrence). As they embraced each other, holding onto the surreal moment, Alex thought out loud, "Now seems like a good time!" He pulled out the engagement ring that had been passed down to him by his mother and professed, "Christina, you make my life amazing. I love you so much will you marry m….", and before he could even finish his question she exclaimed, "Yes!", and confirmed her answer with a kiss.
Discover the Best Places to Propose in Philadelphia, PA
FINDING THE PERFECT TRIO WEDDING RINGS: 
After sharing that he was planning to propose to Christina, Alex's mom passed down her engagement ring to be given to her soon to be daughter-in-law; a beautiful 5-stone diamond ring which was their muse while building their unique trio wedding ring set.
An heirloom is a beautiful symbol of a blessing passed down between generations to speak to the love the couple is being shown by their loved ones. As an artist himself, working with Alex to craft his rings was a creative experience like no other. First, we helped Alex find the perfect pave diamond band to match the inspiring heirloom and incorporate the classic and elegant taste of his soon to be wife. Next, we crafted Alex's wedding band; a white gold beveled band with dual finishes; a tribute to his creative eye. Each ring represents their individuality, yet connects them as a genuinely unique couple.