Redefining the wedding ring buying experience, with direct to couples pricing on authentic diamond jewelry
The Modern Jeweler
In the 1940s, the Lakhi family planted its roots in the jewelry industry in Jaipur, India. Four generations later, they've established global posts in cutting, polishing & jewelry crafting for major retailers around the world. In 2009, Vipul Lakhi set out to do things differently - with the expertise of the generation's past, and the perspective of modern couples in mind.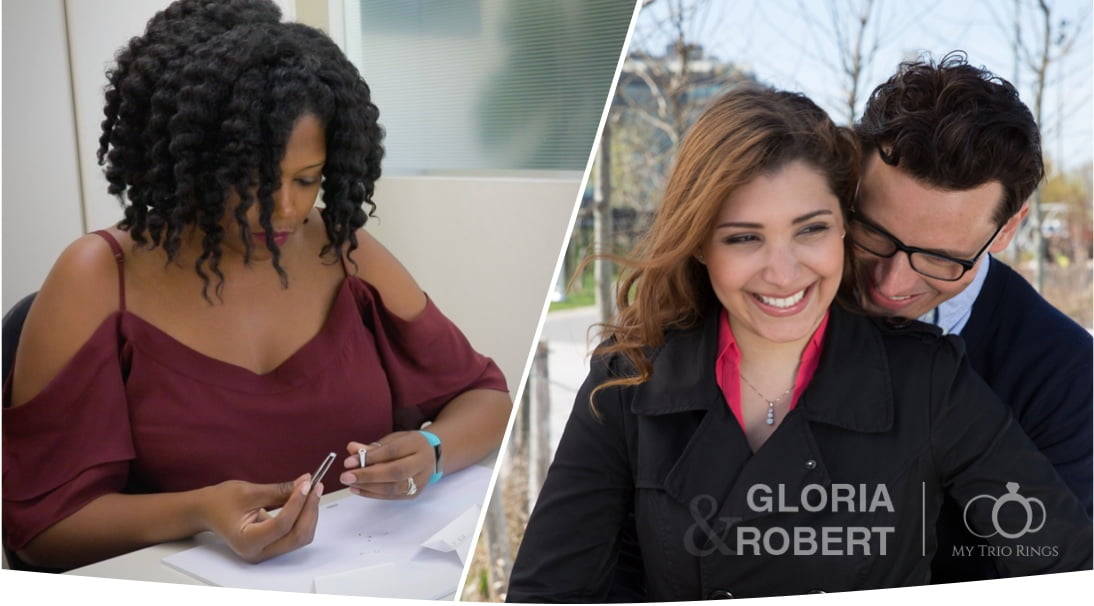 For the Modern Couple
Couples today get married on their own terms. Dating longer, living together and sharing financial responsibilities requires a practical & affordable option for wedding rings that fits their life's priorities.

Meet our couples
What's a Trio?
Shopping together, couples look for three rings that go from "Will you?" through the "I do" with a matching design that represents the union of their souls.
Ring Crafting
Designing and crafting a diamond ring is an intricate process that takes time, patience and, most importantly, expertise. Take a look behind the curtain to see an overview of common methods – and learn how we craft a wedding or engagement ring, from start to finish!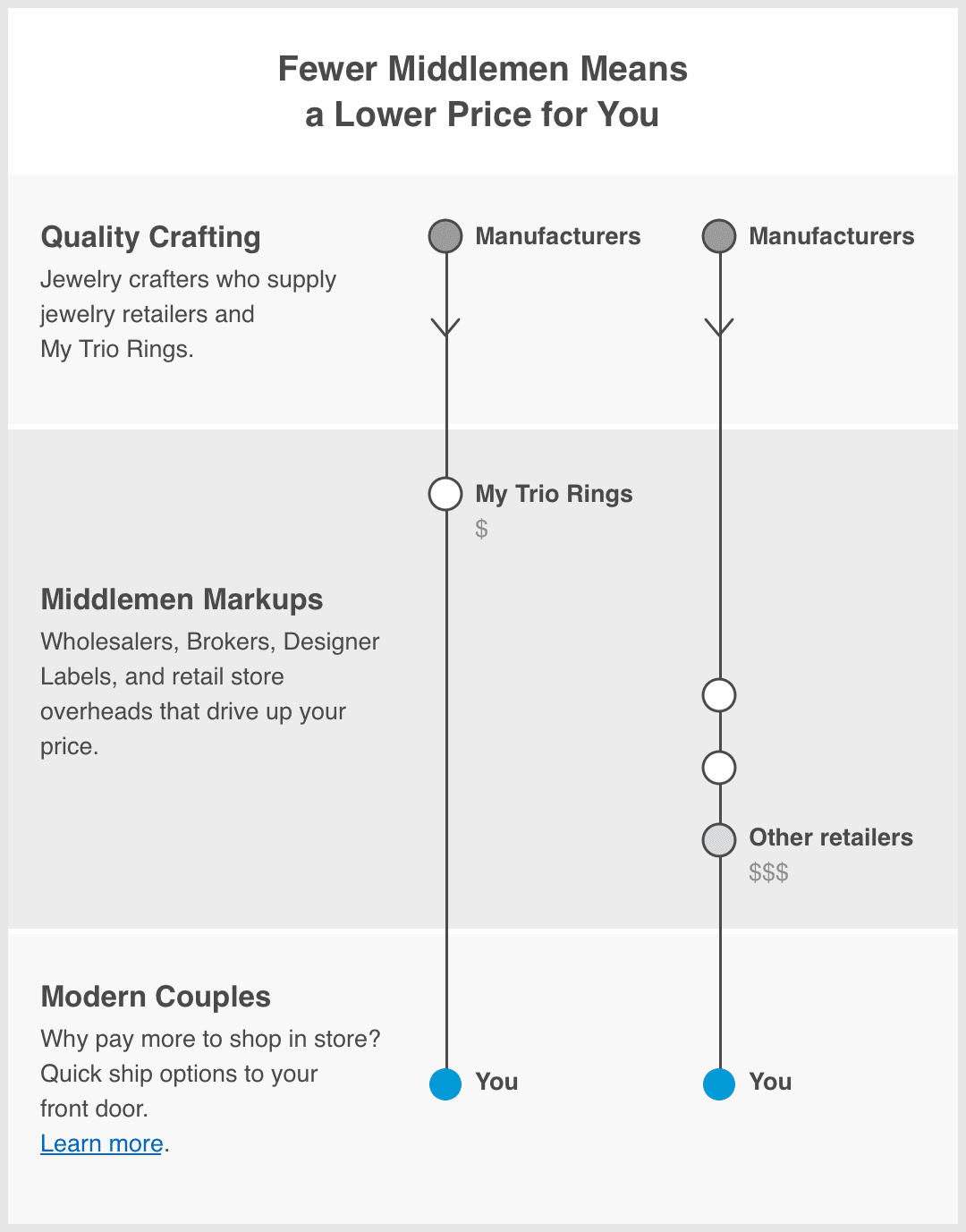 Affordably priced diamond matching wedding ring sets for him and her. No-fee layaways and authentic diamonds make this a brand of choice for modern couples.

The styles you covet, now availabe in larger sizes, without the custom fees or upcharges. Never stretched, never resized.


See What Modern Couples
Have to Say About Us!