Fine diamond jewelry requires proper care and maintenance to ensure its longevity and lustrous shine. My Trio Rings has partnered with Extend to provide simple, peace-of-mind protection for the rings you love.
Extend bundles your rings with an affordable, modern, easy-to-understand protection plan— so your jewelry is covered, even after the My Trio Rings 1 Year Crafting Warranty expires. Add an Extend protection plan to your purchase during checkout to protect your rings from all accidental damages, scratches, size changes, or other servicing needs.
Protect Your Jewelry From Accidental Damage & Normal Wear And Tear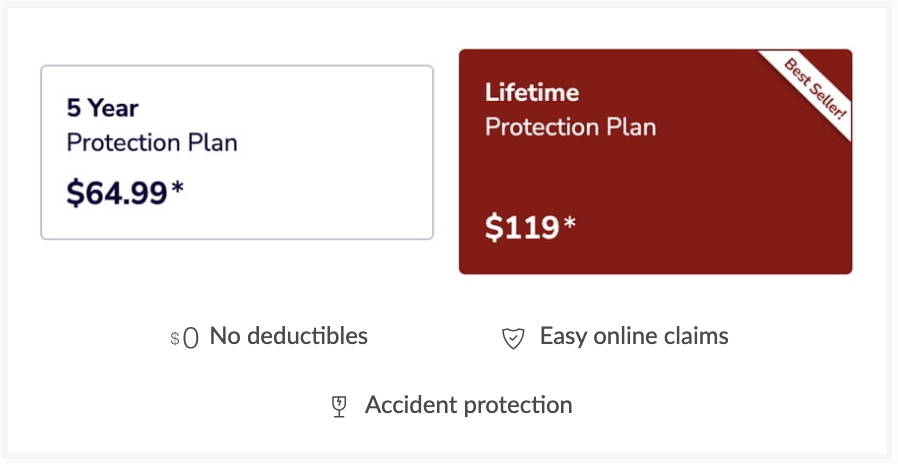 *Shown plan pricing is based on a $499.99 ring. Plan prices vary based on each item's price, personalization options, and length of coverage. Final price displayed at checkout.
Repair or Replacement
If your jewelry breaks, we will repair or replace it for free!
Added Benefits
Free ring sizing, rhodium plating, polishing, and more!
Accidental Damage
When accidental damage occurs, your jewelry is protected.
Added Benefits
No fees. No deductibles. No hidden costs when we repair your jewelry.
Peace of Mind
Wear your jewelry freely and without worry. We have you covered!
Customer Focused Support
We're always happy to help, and available 24/7.
Why Should I Add Extend Protection?
Forget the frustrating logistics of outdated extended warranty providers. Extend has your back. Pay one flat rate at checkout and Extend will work directly with us to get your product replaced quickly should something bad happen to it. No strings, no catches—everyone wins. Getting a repair or replacement is seamless and simple.
So What Happens When Things Go Wrong?

Step 1
File a claim online or give us a call.
Get approved instantly.
Step 2
Send back the broken jewelry item.
Step 3
Your repaired or replaced jewelry item will be sent back
in no time! We'll send you a link to track its progress.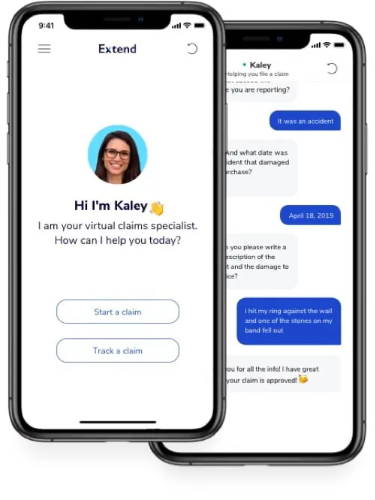 Q: What does Extend Cover?
A: Extend goes beyond our limited 1-year manufacturing warranty and covers damage due to normal wear and tear or accidental damage, including:
Damaged prongs

Lost stones (including all center stones)

Ring sizing because of weight change

Rhodium plating

Re-shanking

Refinishing and polishing

Resetting diamonds and gemstones and repair of chipped or cracked stones (including center stone)

Replacement of center stones, side/enhancement stones due to defect in the setting
Q: How many times can I send my ring(s) in for repair?
A: Extend will cover as many repairs up to the value of the initial purchase price of the ring(s). If the ring(s) can't be repaired and needs to be replaced, Extend will cover a maximum of one replacement.
Q: Who insures the protection plans?
A: Extend works with a network of top rated insurance companies to underwrite the protection plans we offer. By working with a number of different insurers, we can match your products to the best protection plans, optimized for price, term, and type of coverage.
Q: Is this the same as insurance?
A: No, Extend does not cover complete loss or theft. Often couples choose to insure their rings with a third party insurance company or under their Homeowners or Renters Insurance Policy.
Q: Where can I find my contract ID?
A: Upon purchase of the protection plan, you will receive a separate email outlining all details, including:
Contract ID

Warranty term length (if we choose more than one)

Coverage dates

Product name
If you do not receive this email, please reach out to warrantyops@extend.com.
Q: How can I contact Extend directly?
A: You can contact Extend using the following methods: