The exclusively plus size jewelry brand, Mabel & Main, has come to My Trio Rings! This collection offers all your favorite styles but reimagined for ring sizes 8 to 20.
Serving a larger size takes an enthusiastic and authentic commitment - it involves more than simply adding additional material. It takes careful consideration of the design's intended look and how it would scale to different sizes. Furthermore, a plus size body type does not mean a plus size finger, and a larger finger doesn't mean a plus size body shape. Assumptions must be thrown out the window when designing wedding rings for a larger size. This is exactly what Mabel & Main has done.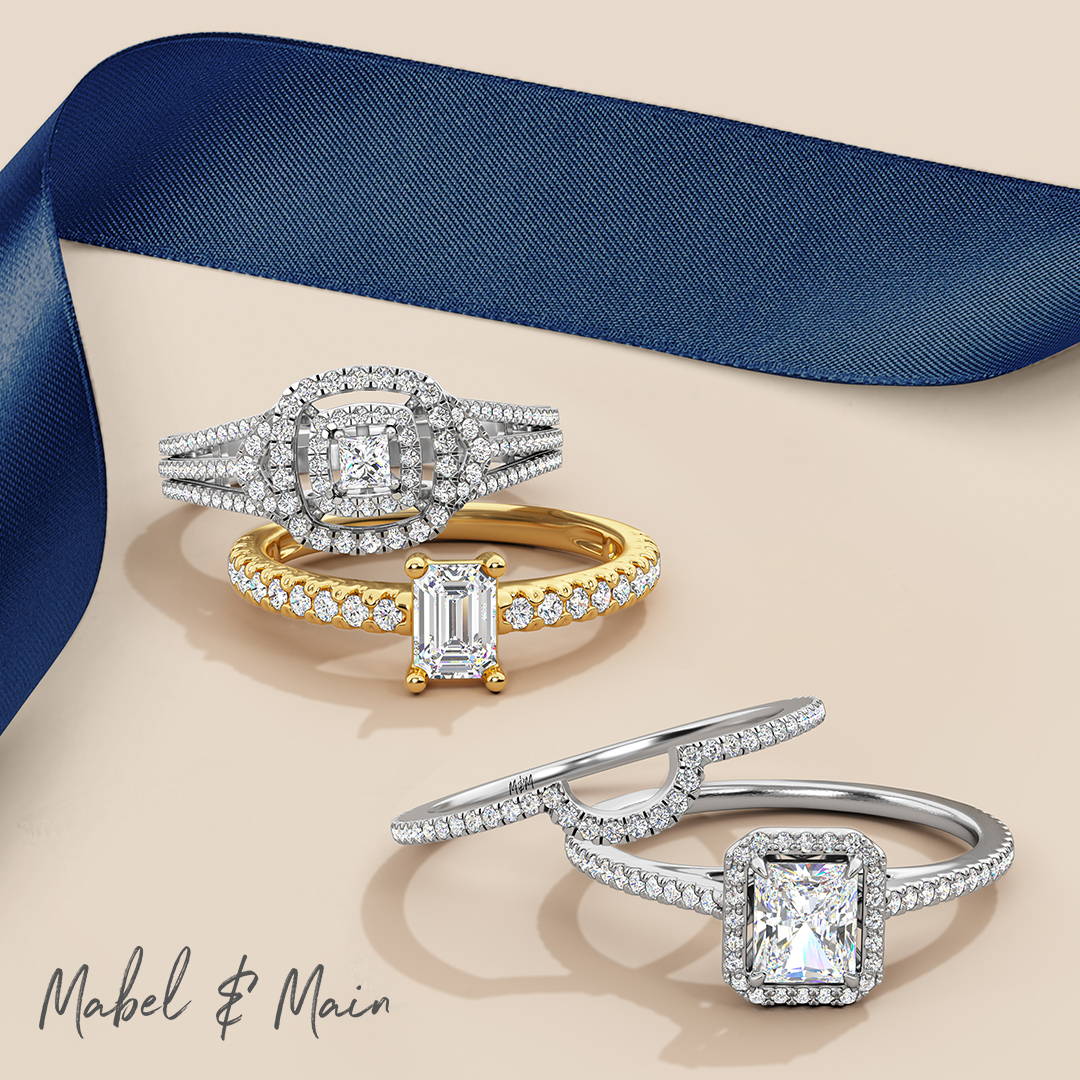 Why Specifically "Plus Size"?
The state of plus size jewelry is abysmal when compared to apparel. Plus size brides and grooms alike find themselves in a seemingly hopeless hunt to find the perfect style in their size. It's difficult to find a jeweler even willing to size and customize. If they do find a jeweler willing to sit down with them, the experience is still greatly lacking for what a couple deserves.
Furthermore, a plus size hand shape does not equate to a plus size body type, thereby increasing the number of couples who face this remarkable absence of selection when shopping for plus size wedding rings.
Many fine jewelry brands, such as Kay, Zales, Tiffany & Co., and more advertise having inclusive sizing options, however, that offer comes with more than a few caveats, including a still limited size range, added fees, longer crafting times, limited warranties and returns, and more. Mabel & Main seeks to rectify these injustices by designing specifically for plus size from the first sketch to the final mold.
Mabel & Main Design Approach
Mabel & Main's designers and merchandisers, many of whom identify as plus size, assembled the designs they loved most and redesigned them from a size 12 base. This process was structured to embrace the original design inspiration, but to also incorporate characteristics that are often overlooked when designing in a "one size fits all" approach.
Among a few of the purposeful design attributes, diamond coverage was revisited, ensuring ample sparkle on the sides of rings. Ring widths were also increased and comfort tapers were introduced to ensure a comfortable fit. The greatest care and
attention to detail was used during this design process and the result is over 100 styles that can be crafted in size 8 to 20 without sacrificing comfort, quality, or style.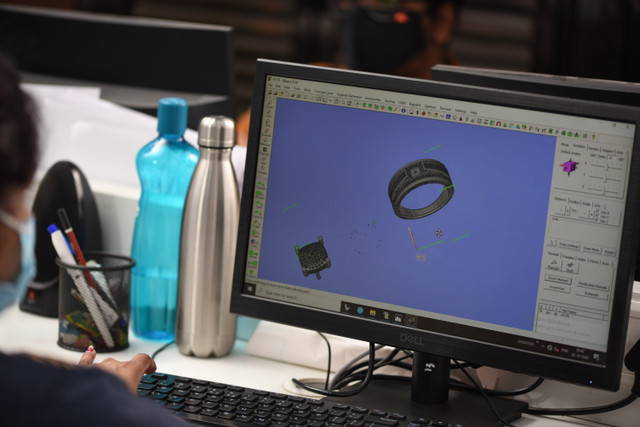 We are proud to bring you our sister brand, Mabel & Main, as an exclusive collection on My Trio Rings. With ring sizes up to 20 for men and 18 for women, designed specifically with plus size in mind, we offer not only quality jewelry but also an authentic and genuine experience for our couples.
Explore more plus size jewelry and learn more about Mabel & Main: