When it comes to celebrating your unity as a couple - a matching set that reflects your identity is of utmost importance! While our team has curated 300+ trio ring sets, the combinations are endless!
Add any combination described below to your cart
and receive a 5% discount at checkout!
(Discount applied automatically)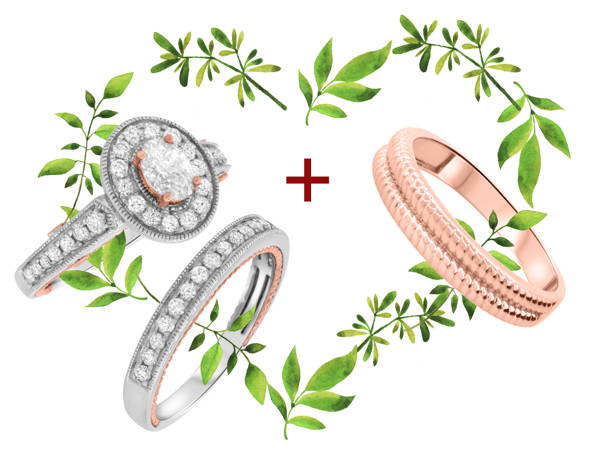 His & Hers Styles
Bridal Set + Men's Band
Step 1. Pick Her Bridal Set
Step 2. Pick His Mens Band




Mixed Gold
Bridal Set + Men's Band
Step 1. Select the Bridal Variation at the bottom of any trio set page.
Step 2. Add any Men's Band to cart.
Step 3. Modify gold colors & add to cart for a multi-colored Trio!

Same Sex Sets
Engagement Ring + Engagement Ring
Step 1. Add any two Engagement Rings, Ladies' Bands, Bridal Sets, or Mens' Bands to your cart!




Three For Her
Bridal Set + Ladies Band
Step 1. Add a Bridal Set to your cart.
Step 2. Select the Ladies' Band at the bottom of the Bridal Set page or

Tips On Building a Matching Set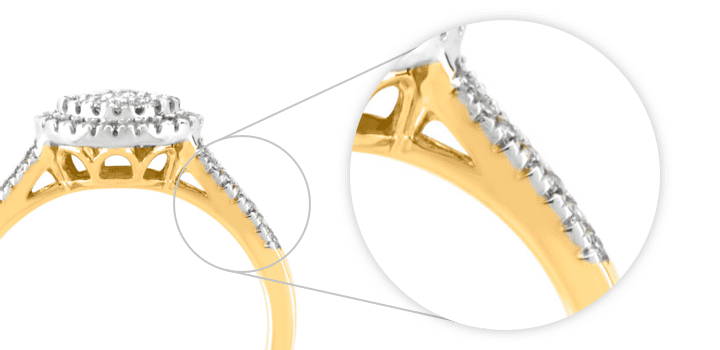 Matching Details
Look for characteristics that match, such as side detailing or how the diamonds are set in the band.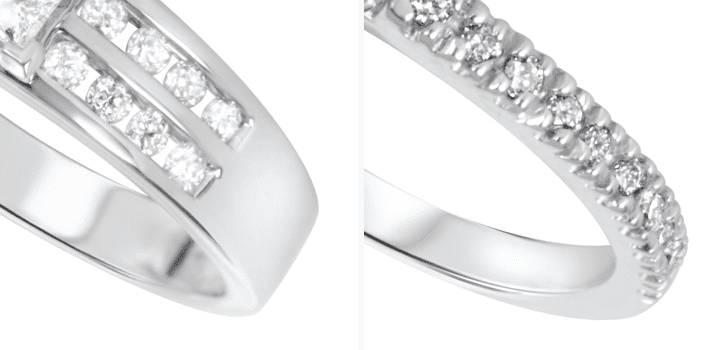 Diamond Setting
Check to see if the diamonds are set in a channel or in prongs.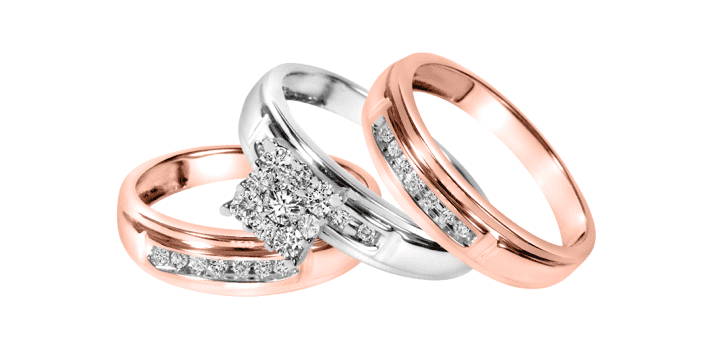 Mixed Gold
Mix different gold types for rings within the same style for a unique look.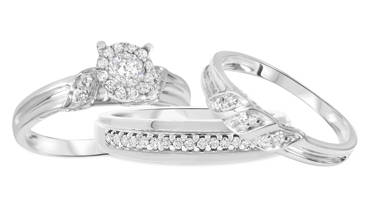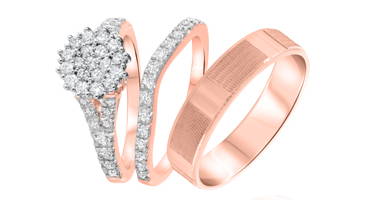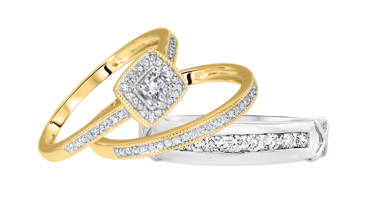 *Please note, the Build Your Own discount is not eligible for products which are on special/sale. Discount will applies only to the combinations outlined above.