If you live in New York City, the world is truly your oyster. You have practically any type of cuisine or activity right at your fingertips at all times.
But while a wealth of shopping, dining and entertainment options is exciting, it can also be challenging when you're trying to make an important decision, like where to plan your perfect romantic proposal. You may have endless possibilities, but what would be most special for you two? What would be a moment you'd love to tell friends about and relive for years to come? Here are two scenarios, set in arguably the best places to propose in Manhattan, that are sure to create memories to last a lifetime.
The Empire State Building
Make a beeline for the Empire State Building, that iconic landmark of the city, at sunset. Yes, yes, some cynics may call it cheesy, but it is the proposal spot perfect for hopeless romantics. And who doesn't love the Empire State Building's pivotal role in movie classics, An Affair to Remember and Sleepless in Seattle (if you didn't melt a little when Tom Hanks and Meg Ryan finally meet at the top, then you're made of stone). Make sure you buy advance tickets to the top deck, so you can skip the line.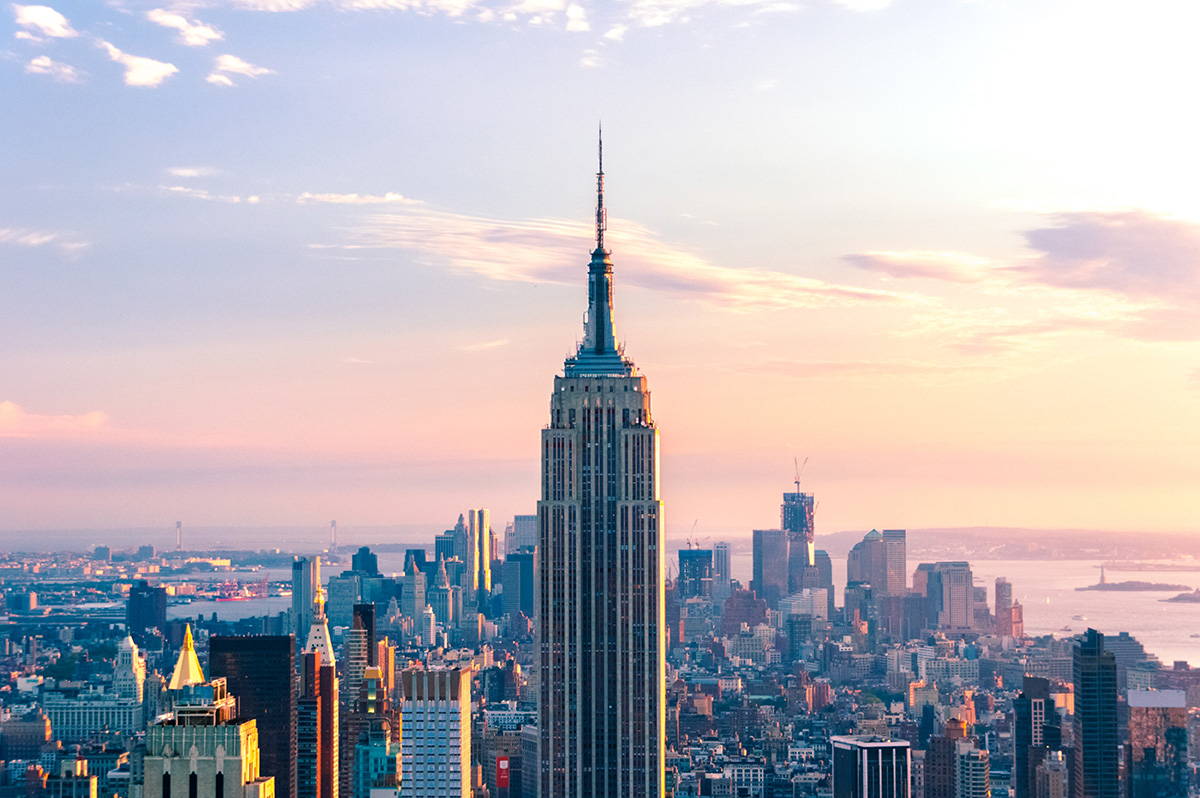 Once at the top, admire the view and wait for the right moment. Get down on one knee, and propose with a gorgeous diamond engagement ring. If you want to continue the movie romance experience, celebrate your engagement afterwards at such Manhattan film classics as Gray's Papaya (Fools Rush In), Café Lalo (You've Got Mail), or Serendipity (Serendipity).
Visit a piece of NYC's history at the Morris-Jumel Mansion, also known as the Roger and Mary Philipse Morris House. It was built in 1765 and today is the oldest house in NYC. This historic house is now a museum open to the public, highlighting the lives of Roger and Mary Morris with works of art and architecture to find inspiration in, and hidden gardens to stroll through. Our couple, Rob and Jonathan, got engaged on a spring afternoon in the gardens of the mansion, embracing the history of the city they have built a life together in, and giving the land a new story that will be part of its history forever.
Visit the tiny French bistro, La Bonne Soupe. Order the fixed price meal for two, and enjoy decadent French food in an intimate atmosphere, topped with French wine and rich chocolate mousse. During your meal, reminisce about special times you have shared and what makes you so great together.
When you've finished your meal, hold hands on the short stroll to Central Park, one of the best places to propose in Manhattan. Take a horse and carriage ride around the park. As the driver guides the horses along the meandering paths, pill out your diamond engagement ring and ask her to share her life with you.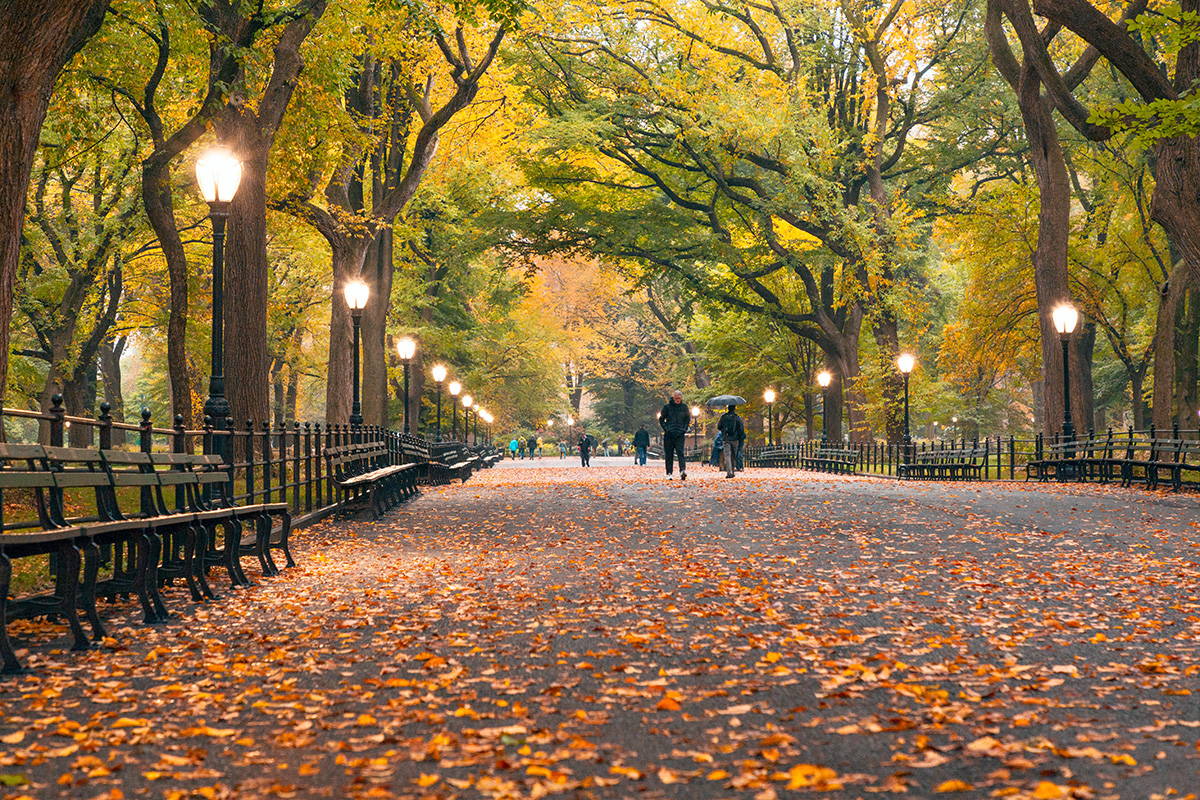 Or take a cue from real-life couple Aaron and Elle, friends since they were teenagers, who got engaged in Central Park. The two met on a school trip when they were just 13 years old, and after Aaron helped Elle through a difficult time, they became best friends.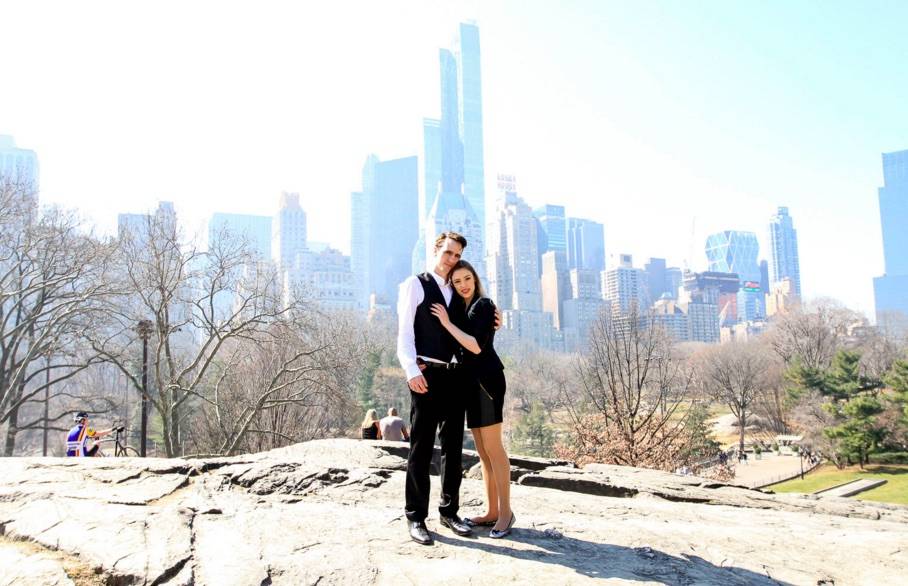 Aaron fell in love with Elle's ability to love completely and wholeheartedly, and they started dating. When he realized he also loved her with all his heart and wanted to marry her, he planned a romantic proposal set on a beautiful day in Central Park. She said "yes" and the next chapter in their love story is just beginning.