When I first read more details about this love story, I could feel the passion and love this couple has for one another jumping off the page. I was enthralled from the first sentence, and I knew I had to share it. I would like to introduce you to Shelby Proctor and Cheyenne Wilson from Seattle, Washington!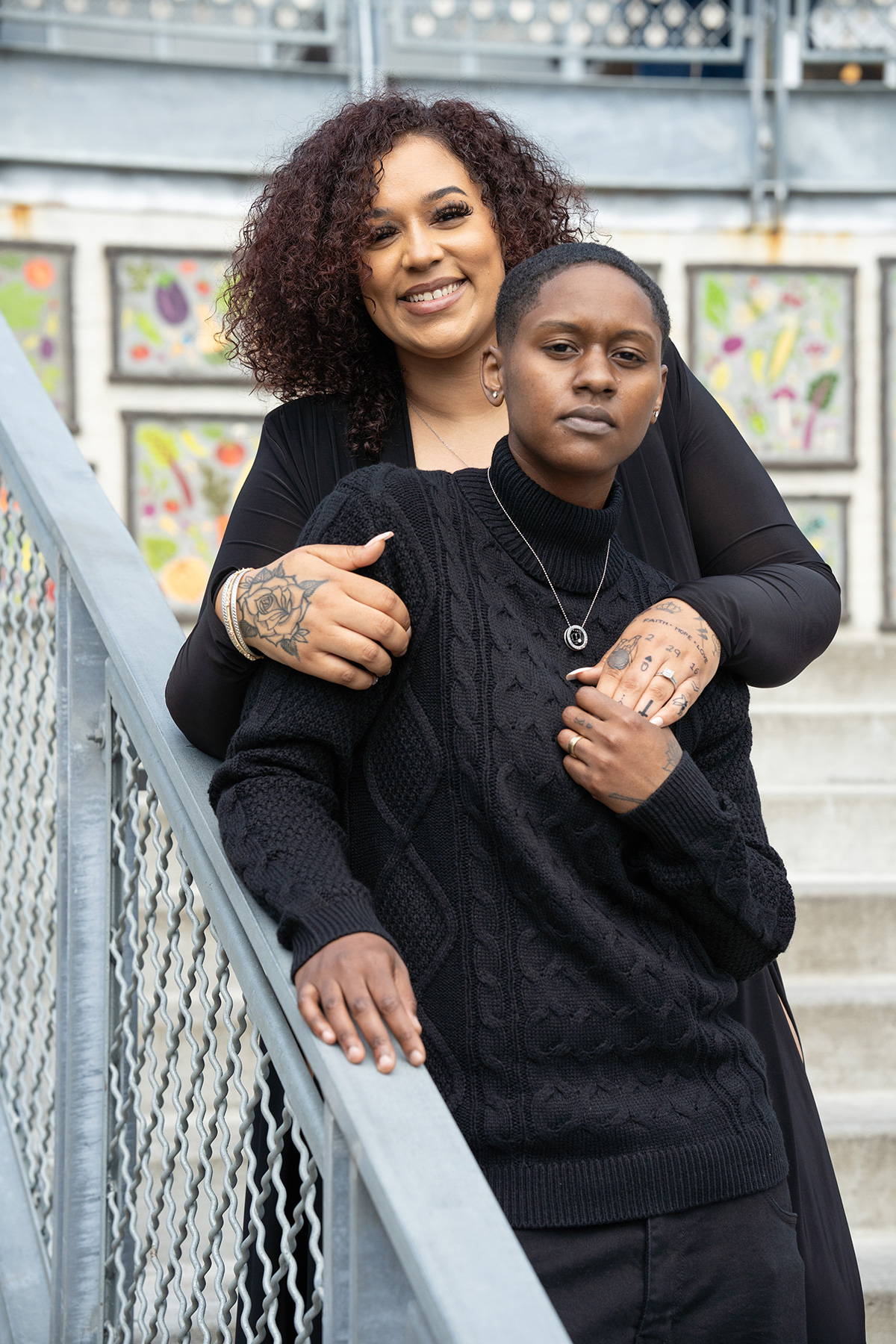 First, a little background on our featured couple. Shelby is an aspiring tattoo artist and photographer. She is also a certified medical assistant and is getting her CNA in nursing. She currently works at an elderly community while also pursuing her creative passions. Cheyenne is an aspiring barber and shift lead at a sandwich shop. She went to University of Utah on a basketball scholarship and graduated with a bachelor's degree in sociology. Both are ambitious and talented individuals, always aspiring to greater heights and accomplishments. This love story is one that will have you believing in fate if you didn't already. Both Shelby and Cheyenne moved around a lot growing up and even when they got older, never staying in one place for more than a year or two. Then, in 2019 they found themselves in not only the same small town but working at the same pizza shop! Shelby had been looking for a part time job while she finished her internship at a local hospital when she walked in and was interviewed by the love of her life – Cheyenne.
"I looked over, saw the most beautiful, gorgeous, and sexiest human being I had ever seen in my life. Her smile melted me immediately. We had the interview, and we could not stop smiling at each other."
–Shelby
They spent time getting to know each other more and discovered that they both had many things in common while still having enough differences to balance one another. While Cheyenne can be very meticulous and particular, Shelby has a more "go with the flow" kind of attitude. If one of them is upset or angry, the other is usually pretty calm and level-headed, and the roles often reverse, making for a balanced, supportive relationship.
"We are a great match for each other because we are Yin and Yang. We are the perfect complements to one another inside and out!"
–Shelby
There was no question in either of their minds that they were meant to spend the rest of their lives together. So, it was no surprise when Cheyenne started casually asking about different ring styles Shelby liked. However, the romantic proposal couldn't have been more of a surprise or more perfect. The couple had planned a trip to New York City and while they were walking through Times Square, Shelby turned around and there was Cheyenne, on one knee with the stunning Elise Engagement Ring, now available on our sister site, Mabel & Main, asking Shelby to marry her. Shelby was shocked and overjoyed as she said "Yes!" and Cheyenne slipped the diamond ring on her hand.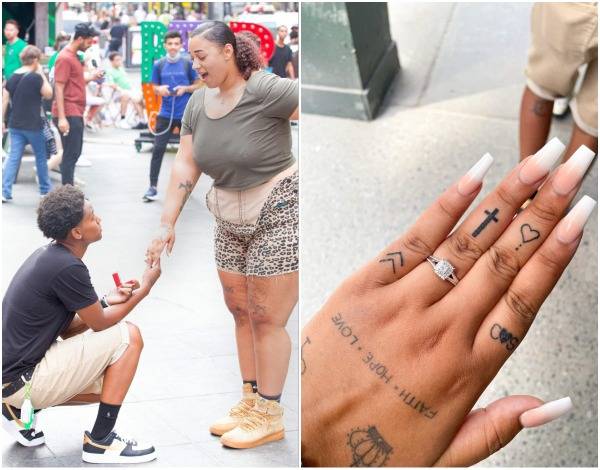 Shelby describes herself as an idealist with Cheyenne as her anchor to the ground, while still having many dreams and big plans for their future. They want to be their own bosses and open a barber and tattoo shop and leave Seattle for Shelby to pursue music and acting, all while also raising two beautiful six-year-old twin girls. We wish you both a lifetime of happiness and love and thank you so much for letting us be a part of your truly fated love story!