Meet Cori and Cedric Grant. Their love story is one that has been in the making for over eight years!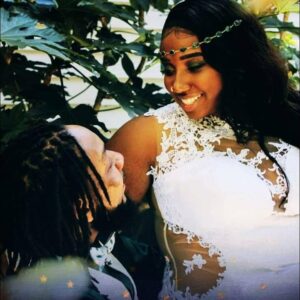 Unaware that they lived in the same neighborhood, Cori and Cedric didn't meet until March 2013. Although Cori had caught Cedric's eye right away, he played it cool and they kept things pretty casual until October 2015, when they officially began dating. Cedric always said he was going to marry Cori, but just as he had when they met, he acted cool, calm, and collected. Finally, in the summer of 2020, Cedric had caught Cori browsing wedding rings. She had smiled and shared some pictures of her dream ring at My Trio Rings -
The Nicolette Trio, a 1 Carat T.W. Diamond Trio Matching Wedding Ring Set 10K Rose Gold
.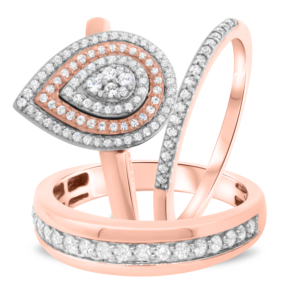 This beautiful set includes a matching men's band, ladies band, and engagement ring. The mixed metal design and pear cluster makes this women's engagement ring stand out and provide maximum sparkle. The complementing wedding bands, both featuring a row of diamonds in a prong setting, match perfectly and show the bond that Cedric and Cori share. Being the King of Cool that he is, Cedric kept things casual even after learning of Cori's dream ring, until July 3rd, 2020 when the ring that Cori had wanted arrived and he finally popped the question! Although it hadn't come as a complete surprise, Cori was still shocked to realize that the day had finally come when they could start
their 
forever. And so, on October 27th, 2020 (their five year anniversary!) they were finally wed! Today, Cori and Cedric love to vacation with their two children including trips to Orlando and a family favorite, Destin, Florida! Congratulations to the happy couple and we wish you all the best in your future together.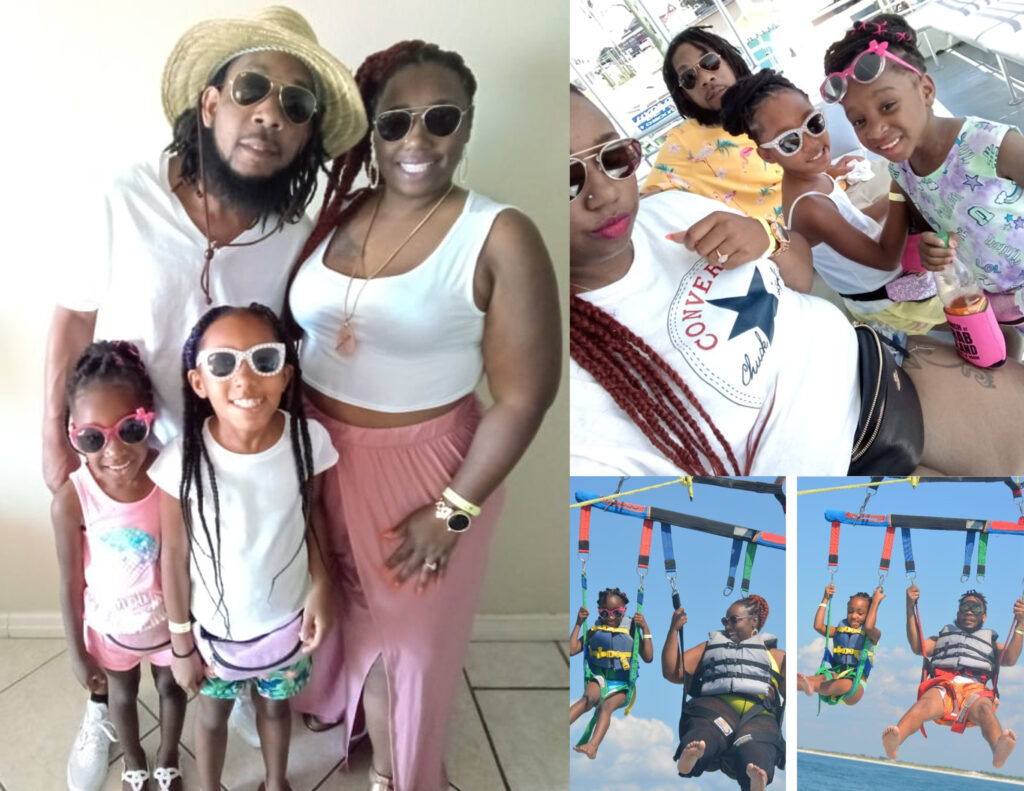 Love Cori's beautiful, pear-shaped engagement ring? Shop more of this style!