This love story is a lifetime or two in the making and no one can tell it better than the couple that it is about:
My name is Angel and my fiance's name is Corey. We met at our best friend's house. My bestie's name is Shawanna, we have been close since college, going on 20 years. When she and her husband met 15 years ago, I was there. Her husband's name is Terrance. He and my fiance met at work and have been friends for about 5 years.
One Monday night, I decided to go hang out my my BFF and Corey also happened to stop by. The funniest thing about it was that my BFF told me her husband had said just the day before that if Corey and I ever met, he would fall in love with me.
Well, Corey introduced himself and I side, "Nice to meet you," but thought no more of it. Eventually the four of us sat down, Corey and I started talking, with him sitting very close to me. Shawanna and I shared a look as a result of this proximity and just laughed. At some point in the night, I got up to leave, and so did Corey. He walked me to my car, then got into his truck and left, without even asking for my number. Can you imagine!?! So, I took matter into my own hands. I followed him until he stopped and gave him my phone number. We went on our first date that following Friday and have been together ever since.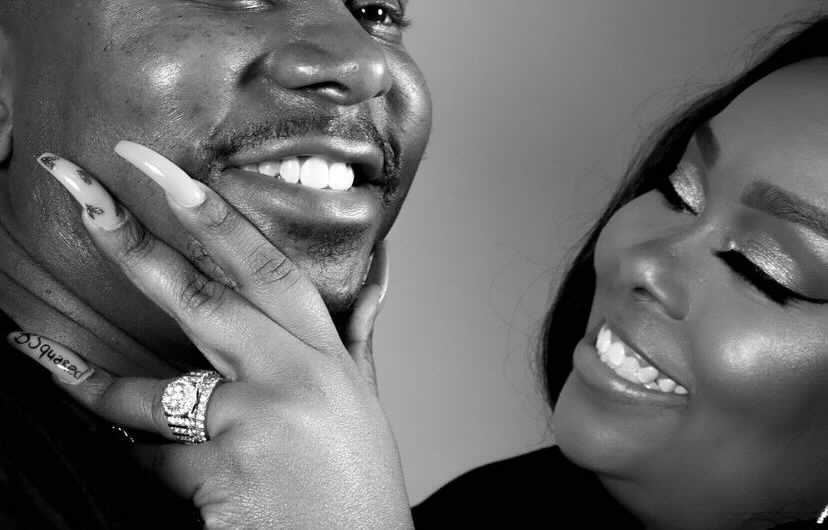 Corey is a stage 3 cancer survivor, an Army veteran, a father, a grandfather, and the love of my life. He is so positive and we have so much fun together - and it's only been two years! Last year we talked about getting married. He asked my mom for my hand in marriage, but told me that it wasn't going to happen soon because the ring wasn't going to get there quickly enough. He tricked me! Last July, the day before my birthday, at my birthday party, as I was having a conversation with my friends, the bartender brought out my favorite drink - Hennessy neat. sitting on top of the glass was a cocktail stick holding the ring of my dreams - the one he got from My Trio Rings!
I turned and looked up to find him on one knee. Our song was playing, "Tennessee Whiskey," a cover by Voiceplay. The moment was perfect because that song embodies both of our stories. I don't recall everything he said, only, "on our worst days, you make everything okay." I don't even recall if he asked me to marry him, I'm sure he did because in the video, I nodded, "Yes!"
It was the perfect moment! A few weeks later, I graduated with my Master's Degree, we bought a house in November, and we're planning our wedding for September 2021. I have his ring on layaway with My Trio Rings through September. We are getting married in my hometown, Greensboro, NC, and I cannot wait to be Mrs. Butler.