We interviewed Rodney after he shared the news of their proposal. Their's is not your typical love story. They were not childhood friends, or high school sweethearts, not even co-workers who realized they loved each other (like Pam and Jim from The Office). They are from different parts of the world; Josette from the Philippines, and Rodney born and raised in Texas.
The road to finding each other was not easy. Before meeting, they endured heartbreak, trusted in faith, and found healing in peace which ultimately led them to one another.
Before Rodney and Josette met, Josette had never been married, while Rodney had been married once before. He explains, "I married young at 22 and was married for 10 years with one child." The end of a relationship is never easy, but with every ending is a new beginning. Through prayer, reading, and work, Rodney was able to heal and move forward.
In starting this new chapter of his life, he was ready to find his partner in life and prayed, "for someone to love me for me, someone who would never give up on me or get tired of me. Someone who would fight for me everyday. Someone who loves God more than me, to be able to praise God together as one. Someone who was a little bit crazy because they had to be crazy to be with me. And oh yeah, can she be Asian!"
Through a dating app, Christian Dating For Free, Rodney decided to step out of his comfort zone and start up a few conversations. At first, he felt a lack of connection emotionally among the individuals he was speaking with, until he came across Josette's profile. Unaware that when someone views your profile you receive a notification, Rodney clicked on her profile. And with a simple turning of the page, their story began! The ball was in Josette's court now: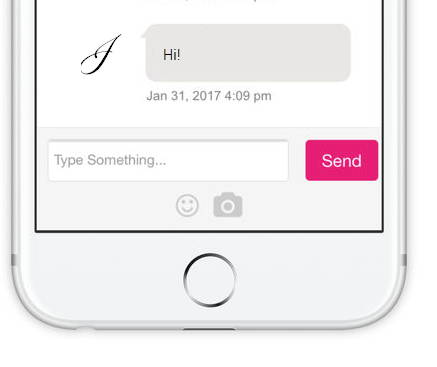 One word. That's all it took! One word to break the ice. She continued to write that she loved Rodney's testimonial on his profile. She expressed how she had been going through a similar experience and felt comfortable talking with him about it.
Even though the app they were interacting on was for dating, they both just wanted to have someone to talk to and who was able to relate - at first. But when they least expected it, everything changed. Once they began talking with each other for 12 hours at a time, it was clear they had something special.
As their connection grew in strength, Rodney decided to book a flight to the Philippines to go see her. It was a leap of faith that would help them better understand their feelings for one another. This was to be their first time meeting each other in person. And, in that moment, it felt as if they had known each other all along. Their instant connection was overwhelming, but when its true love, you should expect the unexpected! This trip of a lifetime turned into a modern love story.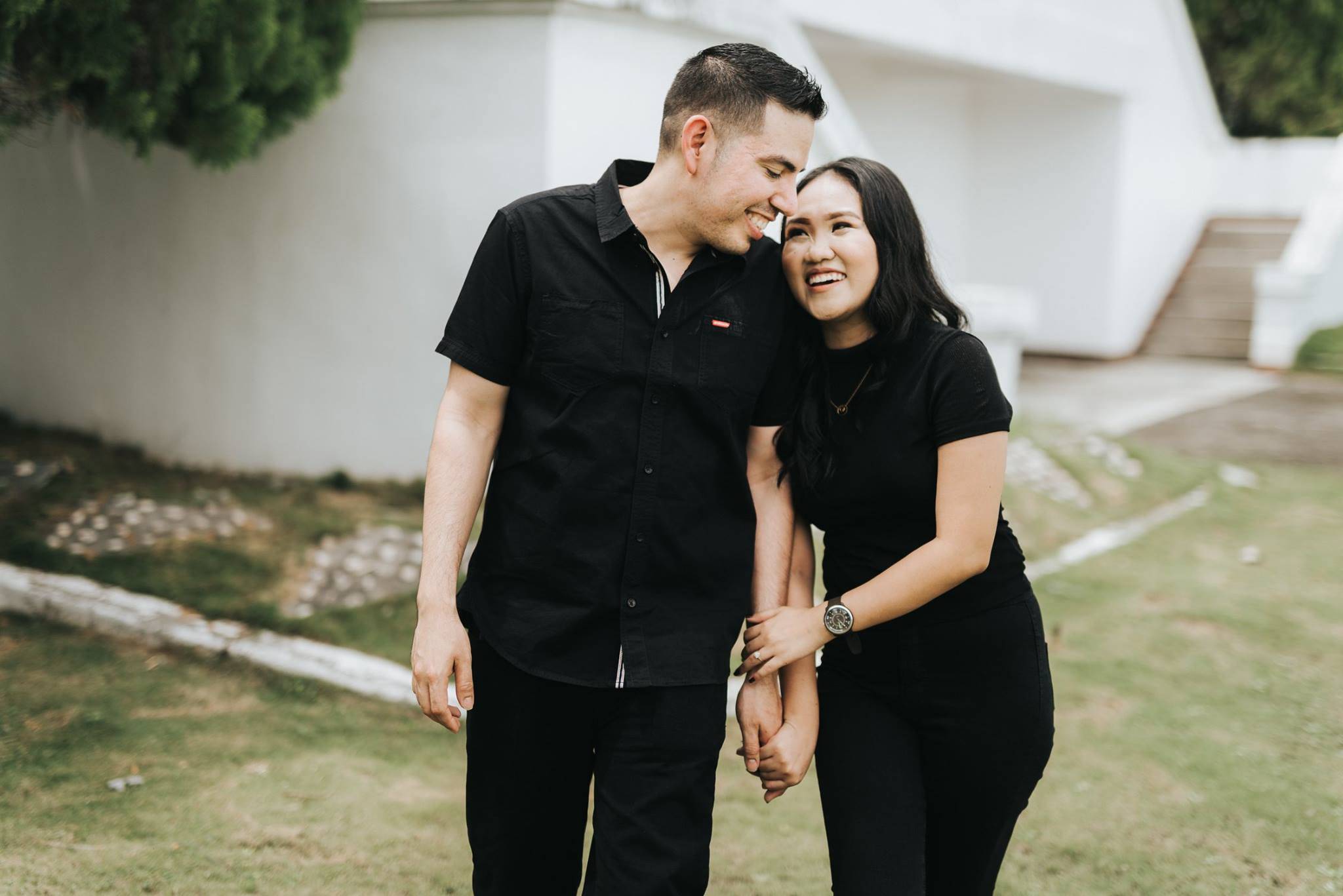 When Rodney Knew Josette Was "The One"
Returning home after two week in the Philippines, Rodney felt like there was a piece of him missing. Their shared love for God and their families proved to him they were meant to be. After one month, he decided he was going to spend the rest of his life with her; with her parents blessing, he started planning how he would ask!
Ring Around the Wedding Rings- The Search for the Perfect Trio Ring Set
As we've seen with many of our couples, Rodney did not want to propose until her had found and received his trio; all three rings exchanged in marriage.
"I began my search for the perfect rings by typing in "couples rings" and came across My Trio Rings where I found the only rings that caught my eye,"
- Rodney
For the love of his life, he chose the lovely Bella Collection Trio wedding ring set; a 14K yellow gold trio ring set featuring a heart shaped diamond cluster engagement ring paired with matching his and hers wedding bands, each made with a single row of diamonds. In explaining why he was drawn to this diamond trio wedding set, he said, "Since I am giving her my heart, I want this gesture to be symbolized on her heart shaped ."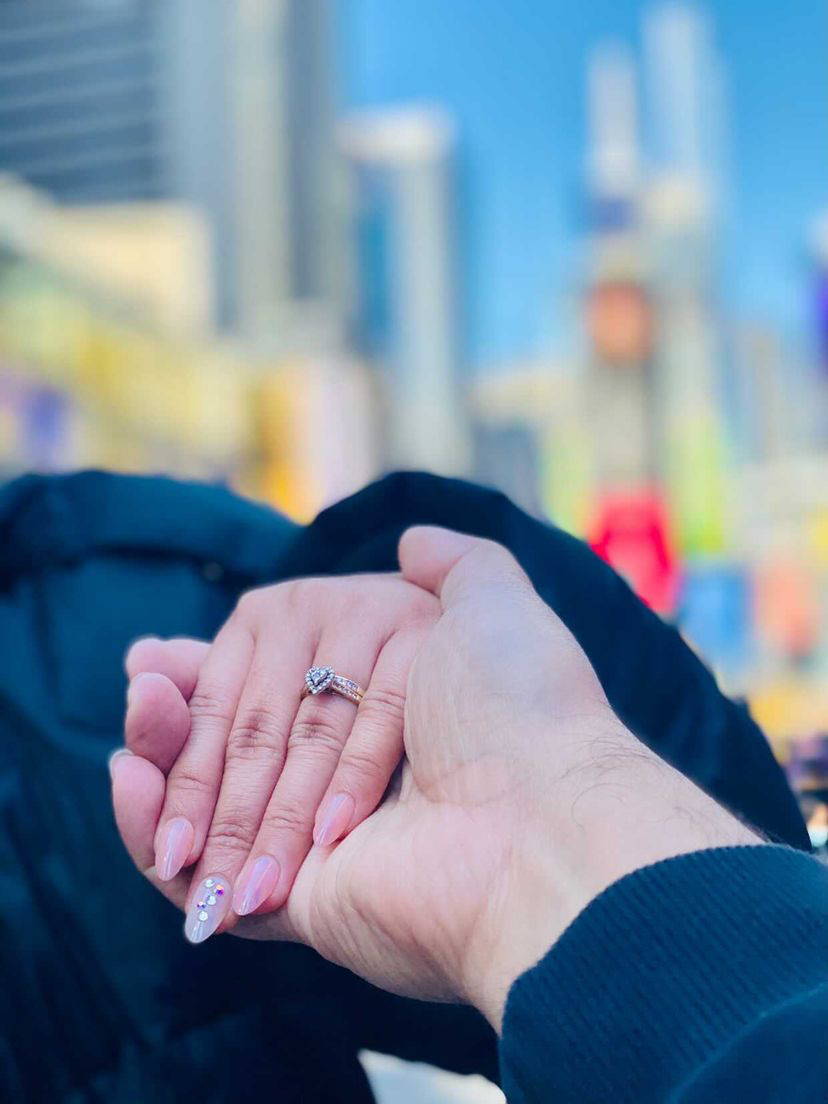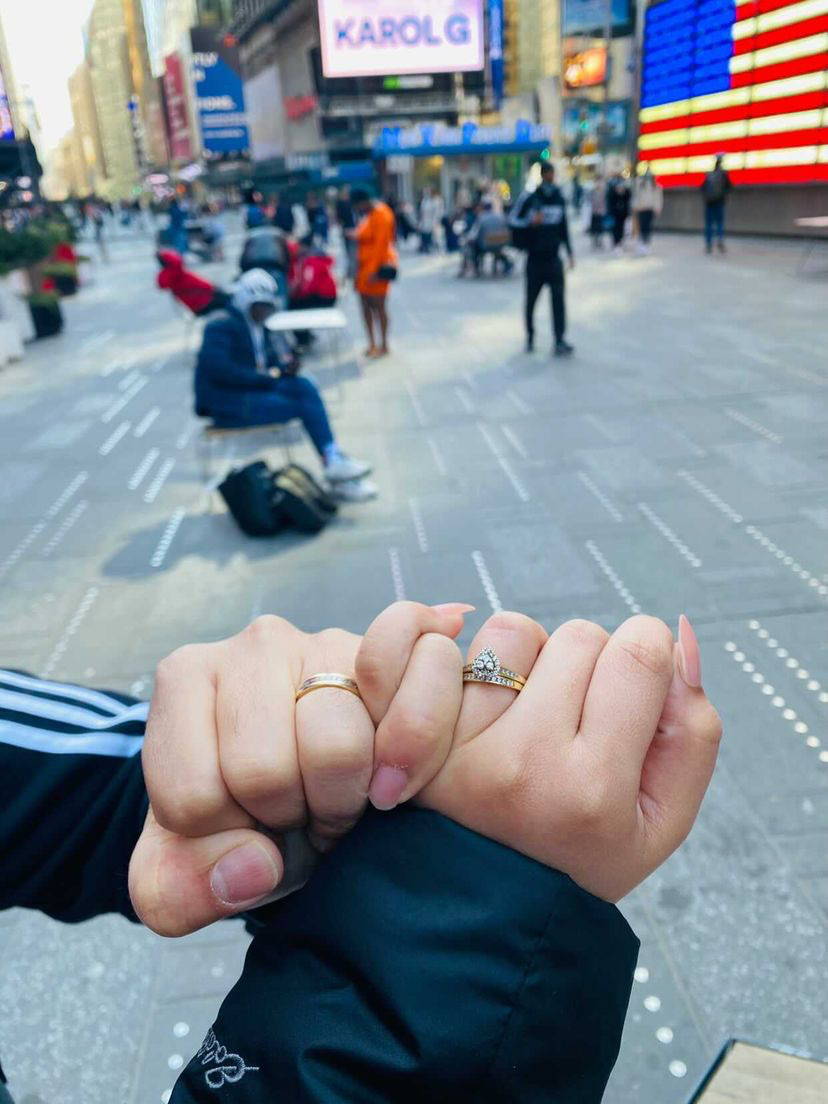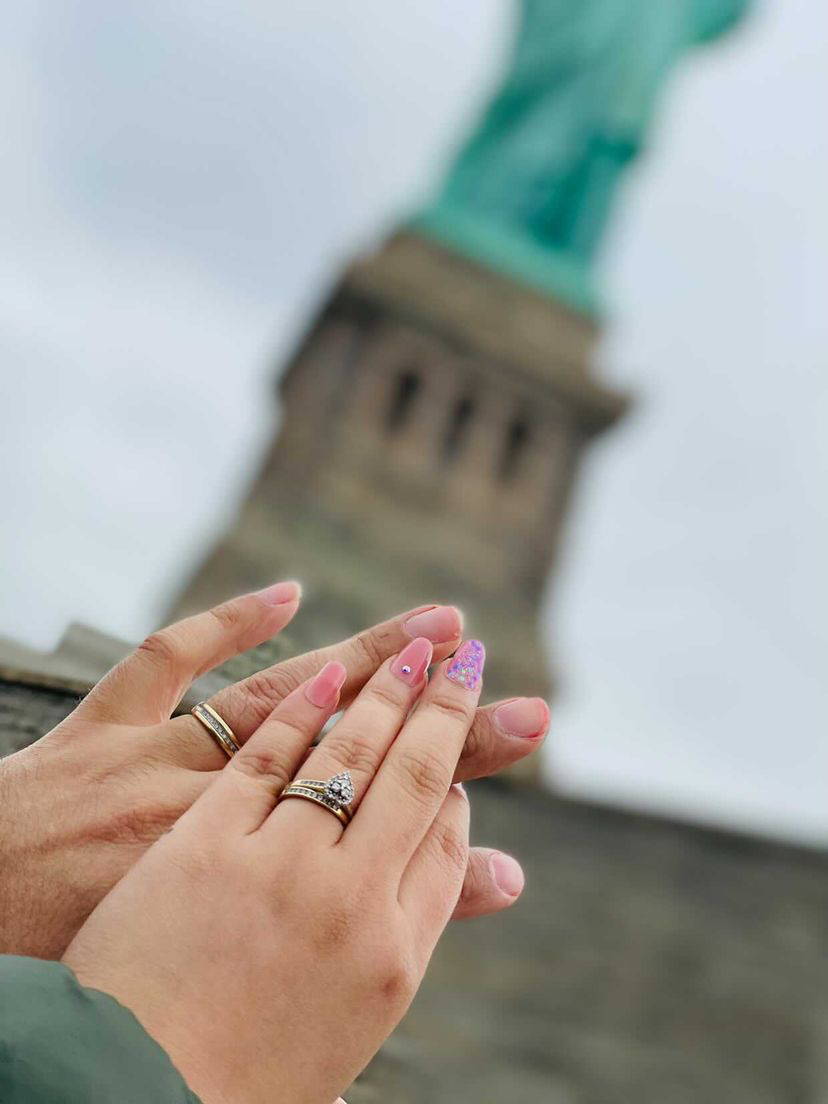 He had it all planned out, the big proposal was sure to sweep her off her feet, but he would have to wait an entire year to do it in person! It would be another year until he could go visit her in the Philippines, so in all the excitement of planning the proposal and receiving the rings, Rodney couldn't wait! He decided to propose to her where the first met, online.
The wedding day was filled with beautiful sentiments as the couple was surrounded by their loved ones. Josette even surprised Rodney during the reception with a choreographed dance. It was a beautiful day filled with love and happiness!
"Now that we are married, it's still surreal that after all those chats and video calls, we are finally together."
– Rodney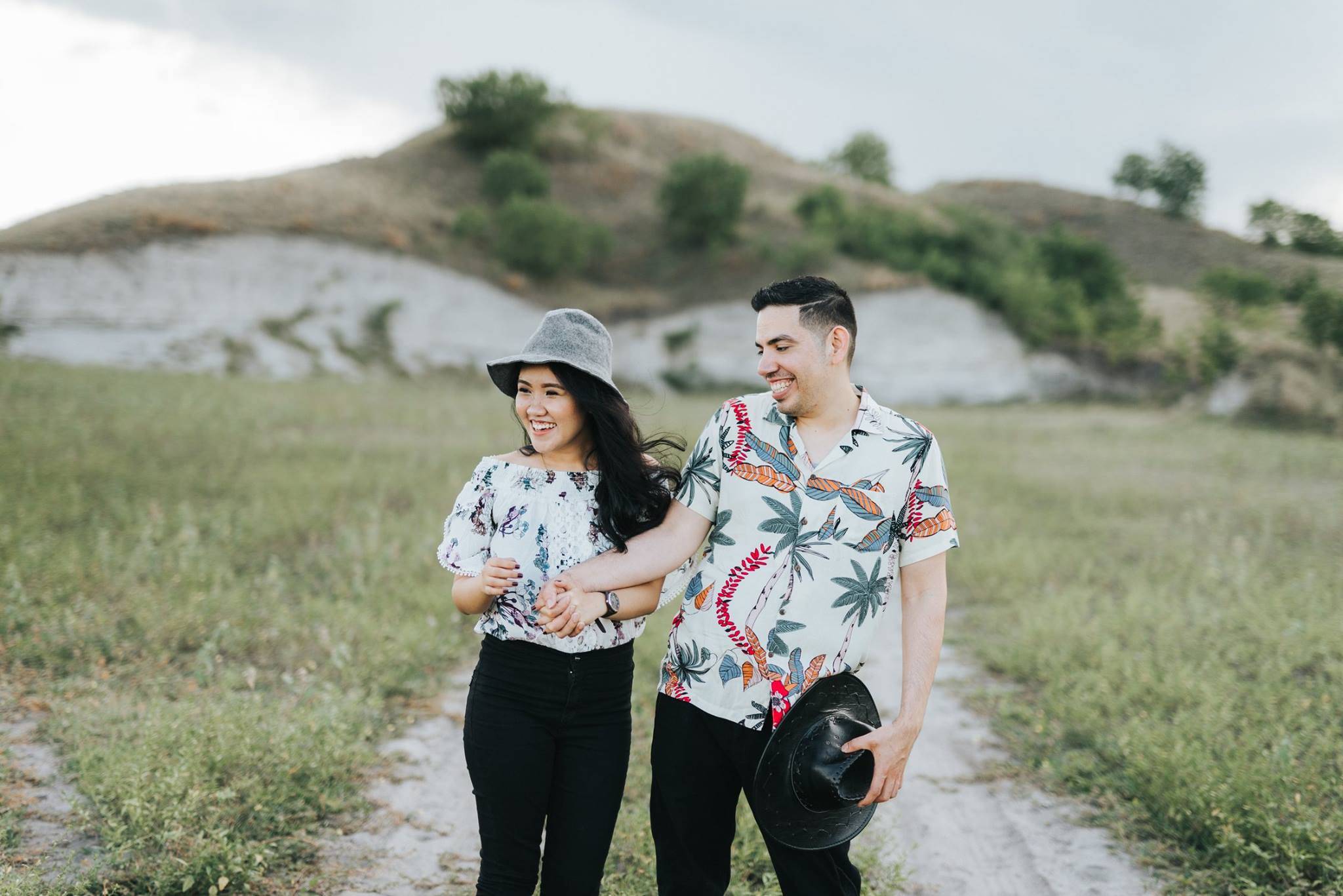 The blessing of their relationship inspired them to open a ministry in the Philippines where they are helping and supporting around 80 children. Though they are long-distance for the time being, they continue to support and encourage each other, and refuse to give up on their love.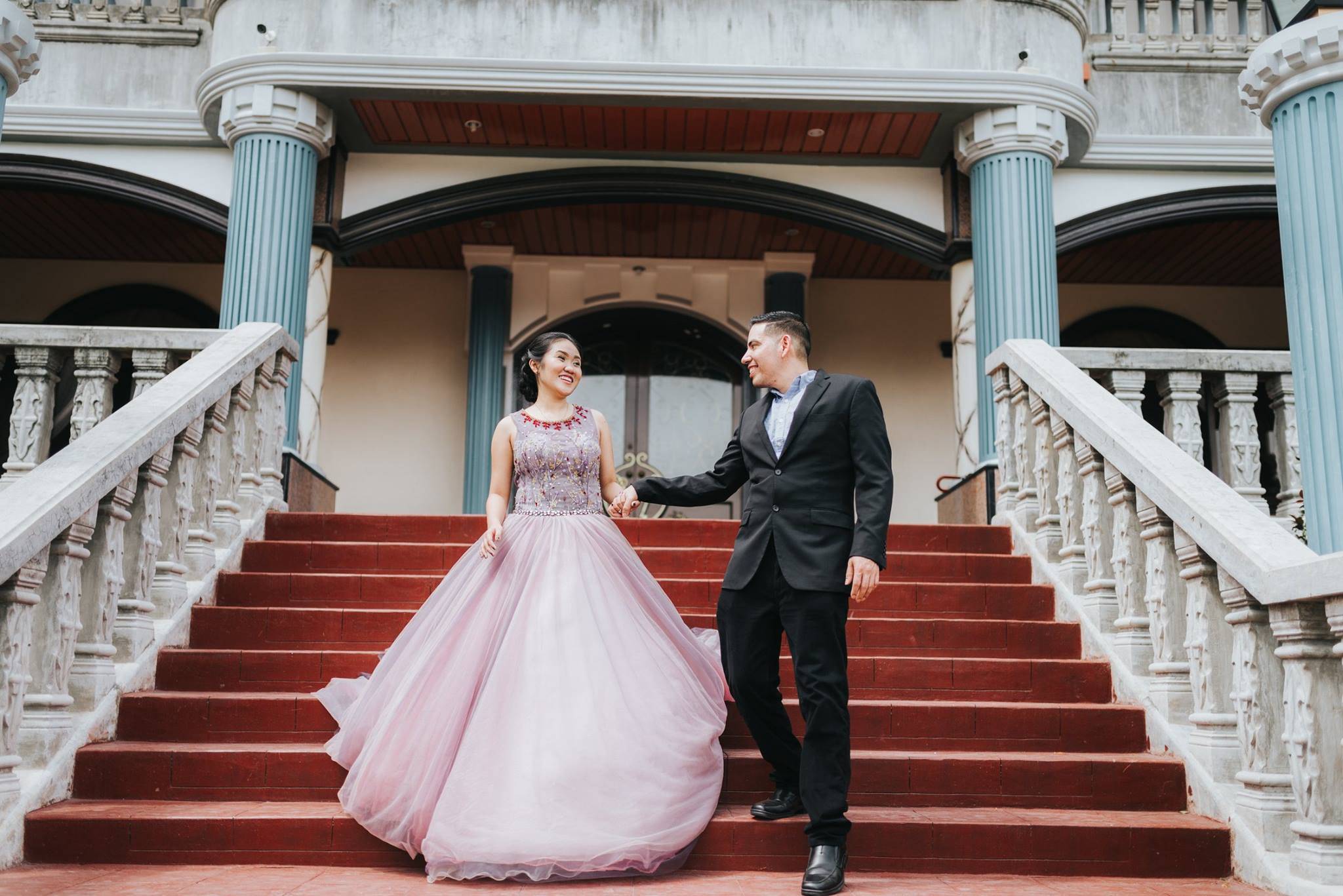 "True love doesn't waits, and it never fails."
– Rodney
Congratulations Rodney and Josette! We are so thankful to be part of this chapter of your life together, and we wish you all the happiness in your future together!