What does a Three-stone Engagement Ring symbolize?
Here's to the past, the present, and the future!The perfect trio that encompasses a lifetime of love. A three-stone engagement ring, also referred to as a trilogy or trinity diamond ring, is a romantic symbol of the different phases of a person's life; learning from the past, living for the present, and hoping for a brilliant future. The present is typically represented by the largest stone placed in the center. The two side stones represent the past and the future. These three stones have also been known to symbolize friendship, love & fidelity.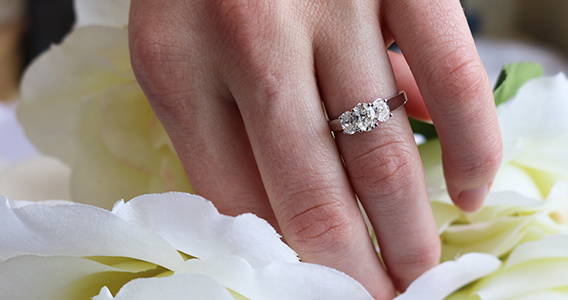 The three-stone engagement ring style will forever be associated with the newest addition to the Royal Family, the Duchess of Sussex, Meghan Markle. Her stunning yellow gold engagement ring was specially crafted with a trilogy of diamonds that hold their own sentiments. The center diamond from Botswana was selected by Prince Harry who has been visiting the country since he was a child, and is where he and Meghan were when their relationship blossomed. The perfect stone for the bride to remember where they started their journey.This brilliant symbol of the past is guarded on either side by two diamonds chosen from the personal collection of Diana, the Princess of Wales. With these two heirloom diamonds, the couple is able to look fondly on the past, while looking to the future with the love and support of a mother's blessing.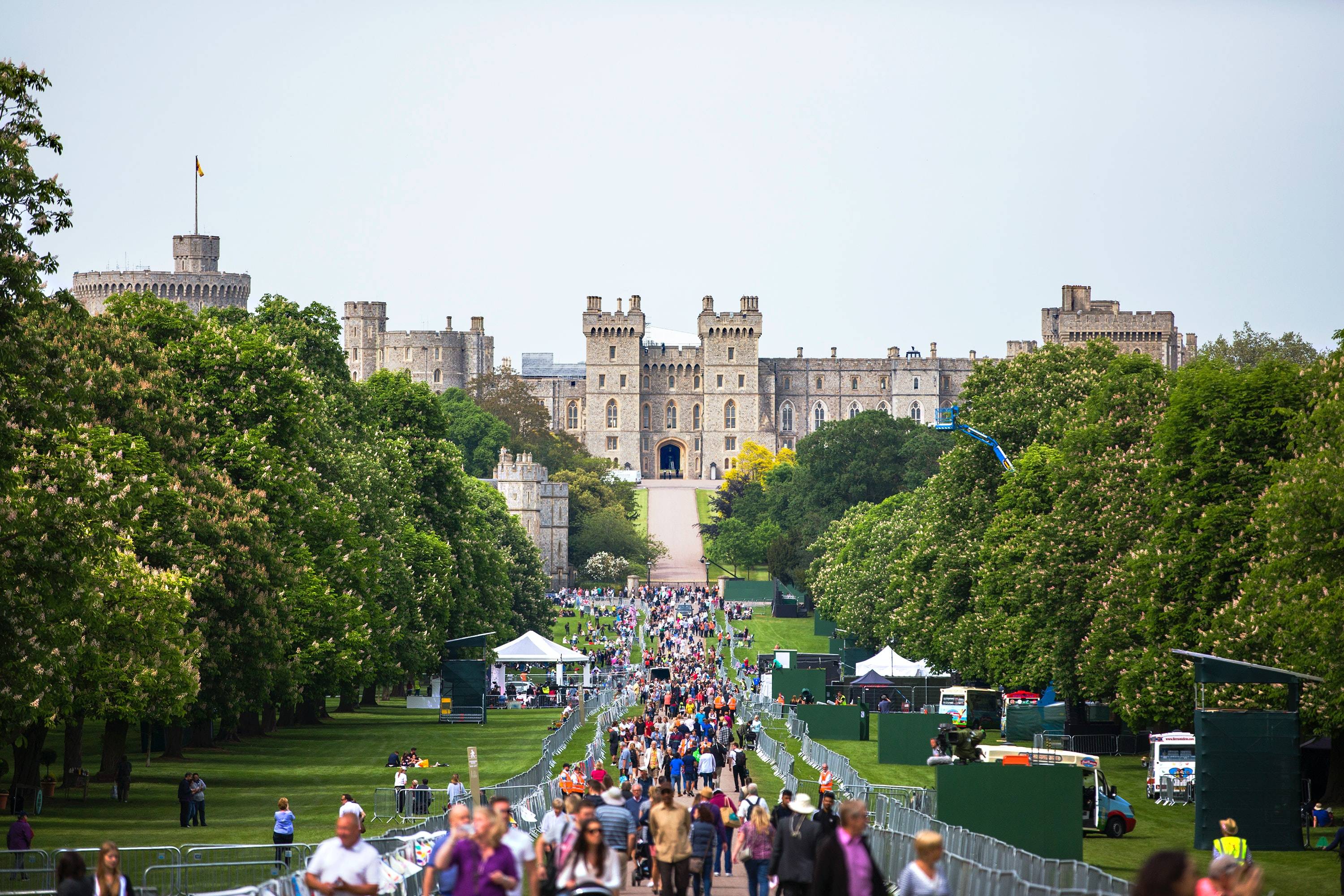 Crowds converging on Windsor to celebrate the Royal Wedding of Prince Harry and Meghan Markle.
The blending of the past and the present tells a story of what the future holds. What does your future hold?