My Trio Rings offers affordable, fashionable, and high quality diamond wedding rings for all couples!
No matter whom you love, My Trio Rings has beautiful, affordable, gold and diamond wedding rings to suit you and your partner's style. Whether you are straight, gay, or lesbian, we offer perfectly matched wedding rings for perfectly matched couples. Thousands have discovered what it means to celebrate their unity with matching wedding bands because a wedding band shows you're married, but a matching wedding band shows who you're married to.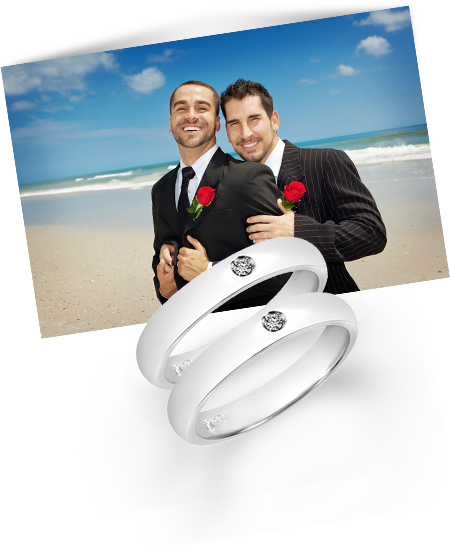 Our same sex wedding band rings for both women and men are exquisitely crafted with authentic gold and real diamonds. Our selection offers great depth, so no matter your budget or preference, you will be sure to find something that you love.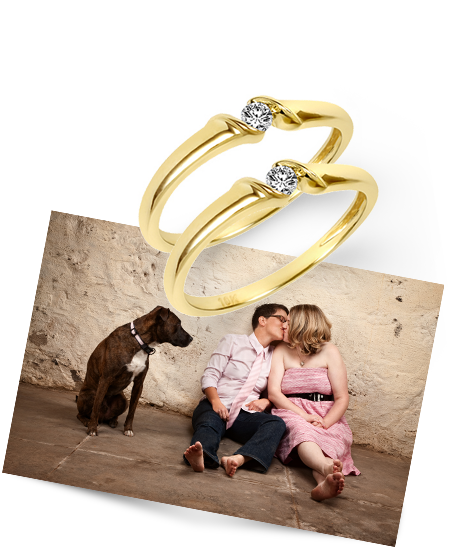 We have a wide selection of white gold and yellow gold same sex wedding bands. Our wedding rings for gay couples are hand-crafted to from authentic 10 karat or 14 karat white or yellow gold so you can feel confident you are wearing a high quality, beautiful piece. Additionally, each same sex wedding band set comes with certificates of authenticity! Our catered selection of wedding rings for LGBTQ+ couples are made with real diamonds and brought to you at inexpensive prices because you deserve beautiful rings at a price that won't break the bank.
Browse Our Affordable Same Sex Wedding Rings
Any of our Same Sex wedding rings can be custom crafted
in 10K or 14K white or yellow gold!
My Trio Rings was started with the backing of four generations of expertise in the diamond and jewelry industry! As diamond cutters, ring casters and wholesalers, we noticed how much retail stores were overcharging their customers, and decided to go directly to customers through MyTrioRings.com to reduce costs and make diamond jewelry affordable for the everyday hardworking American! Click to read more about why thousands of brides and grooms have chosen My Trio Rings!