From casual cooking to a fairytale worthy of storybooks, Ricara and Jamarious's love story is one for the ages. What was supposed to be just a casual night of friends gathering for a cooking session at a mutual friend's house ended up being the beginning of this love story. When Ricara saw Jamarious enter the house, she knew it was love at first sight. Time stood still as she saw the person who would eventually be her husband and partner in life.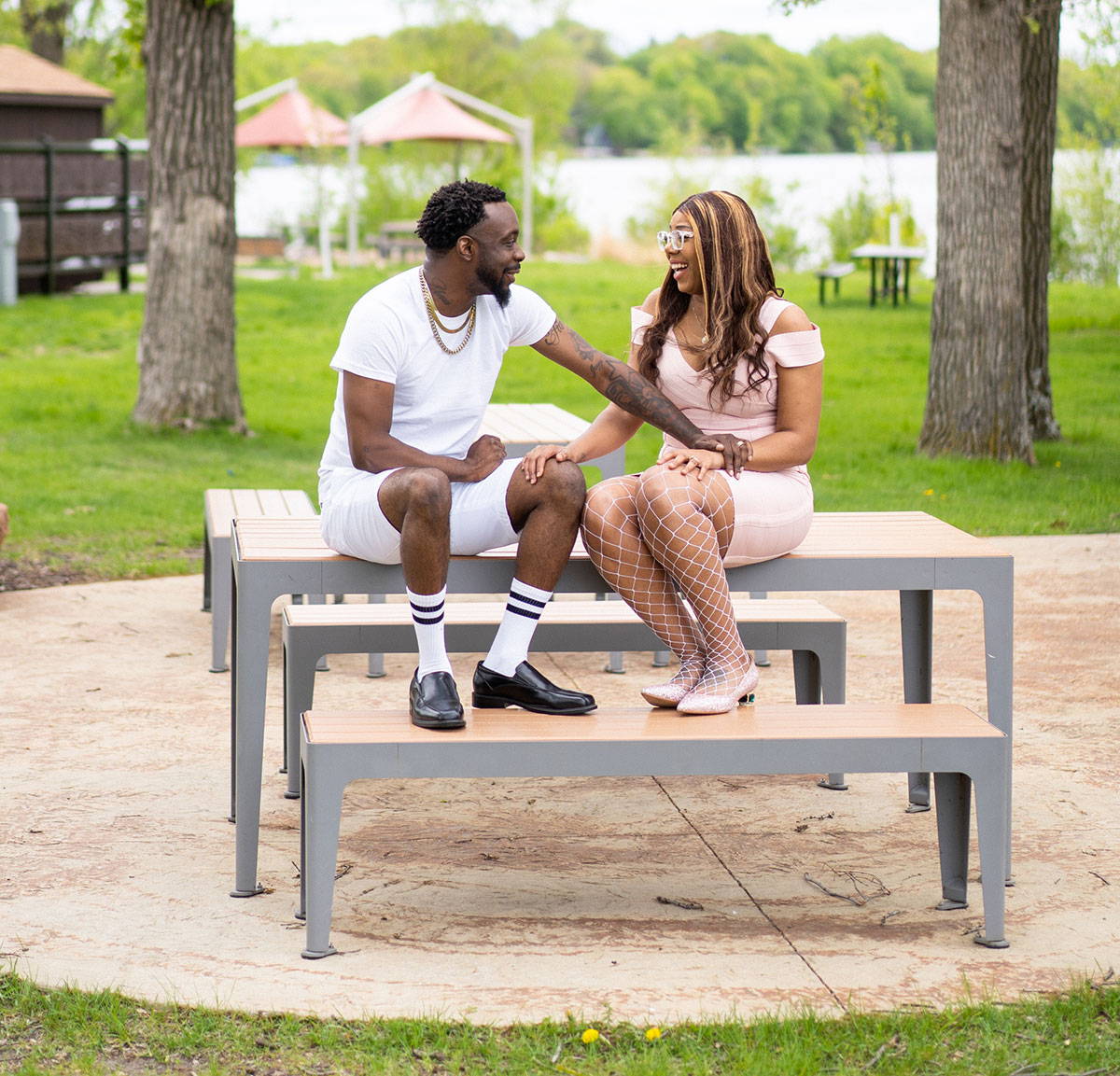 After having a fun night with their friends, Ricara already knew Jamarious was the one, even if he didn't know it just yet. She decided to take matters into her own hands and messaged him on Facebook. They began to learn more about each other and realized how many things they had in common, including being parents.
Although Ricara was always the introvert while Jamarious was more outgoing, they immediately found similar interests, and everything just clicked. Ricara couldn't help but fall for his "resoluteness and smile" while Jamarious loved Ricara's "weirdness and loving soul". The chemistry was hard to deny.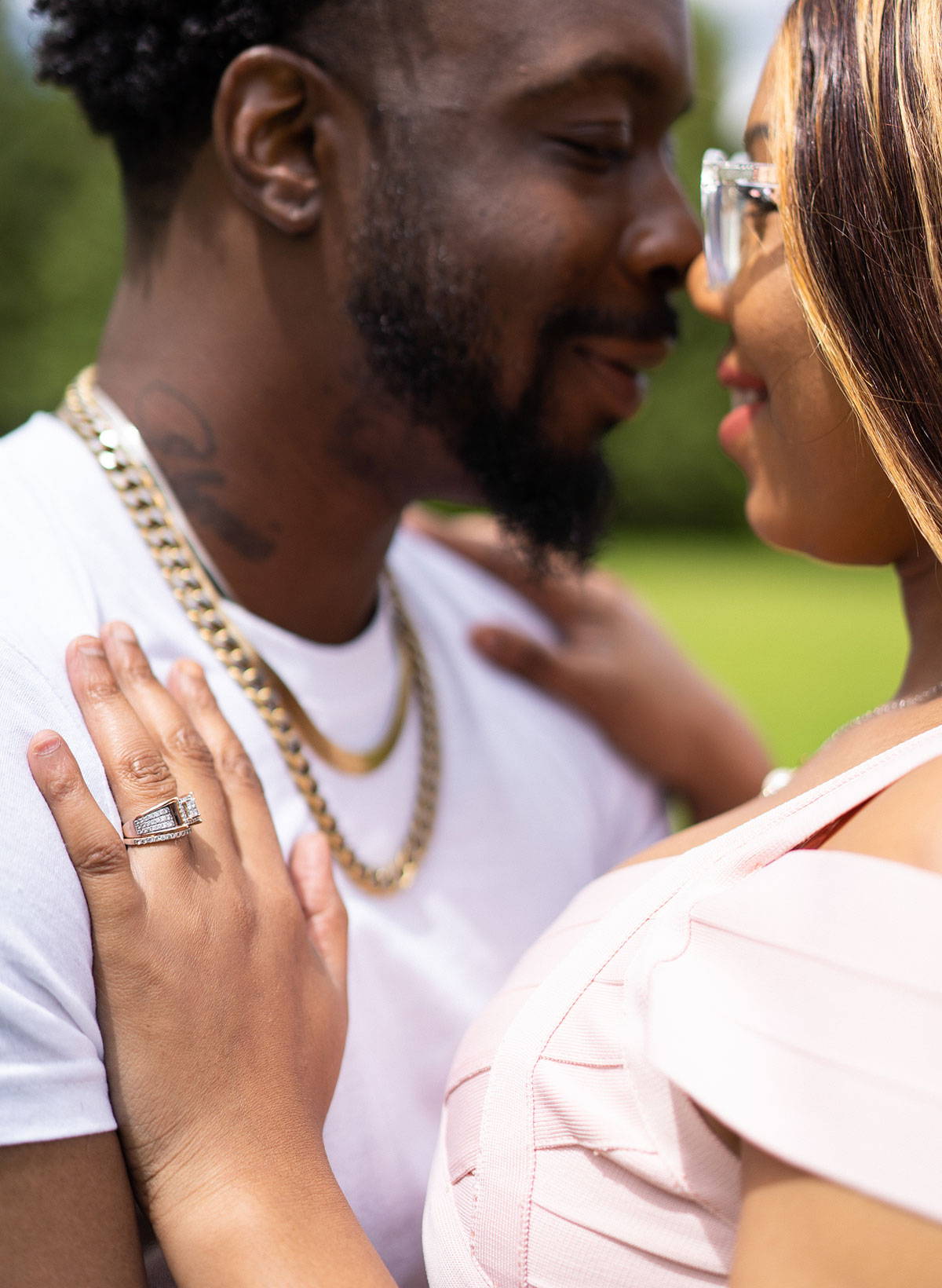 When the time came, Jamarious already had a pretty good idea of how he wanted their wedding rings to look. They started their search for matching couple rings first in brick-and-mortar stores such as Zales, Goodman's, and Kay's Jewelers but couldn't find their perfect set. Then, they came across My Trio Rings through a Google search. They fell in love with the rings, finally narrowing it down to 5 choices with Jamarious having the final decision. The winner was the dazzling River Trio Wedding Ring Set.
The shine, dazzle, brilliance, of our rings are amazing, and one of the best features that you have is the virtual try-on feature and other buyer photos for visualization. Without these key features, including options of metal color and grade, we would have missed out on our brilliant matching rings that we absolutely adore.
- Ricara
The beautiful couple is set to be married July 21, 2022. They are excited for their future together as a blended family and making each other happy each and every day. We wish you many years of love and bliss together!