We are proud to introduce our couple, Shanice and Omar! Continue reading for their love story told in their own words.
We actually met on an online dating site. Omar messaged me and we talked for couple days. We wanted to get some things out there right away and to see if it was worth continuing to talk, so we exchanged phone numbers. A week later, April 2016, we went on our first date. Almost five years into dating, he proposed on February 08, 2021. We had already been talking about marriage few months prior and decided to take the next step. I knew he was going to propose.
I am very grateful and blessed! For years I have been battling PTSD, and he's always by my side. He is my number one supporter. Accepts me at my strongest, supports me at my weakest.
I am so in love with my rings, they're truly stunning. Perfectly clean, had a great shine and finish and beautiful depth and symmetry.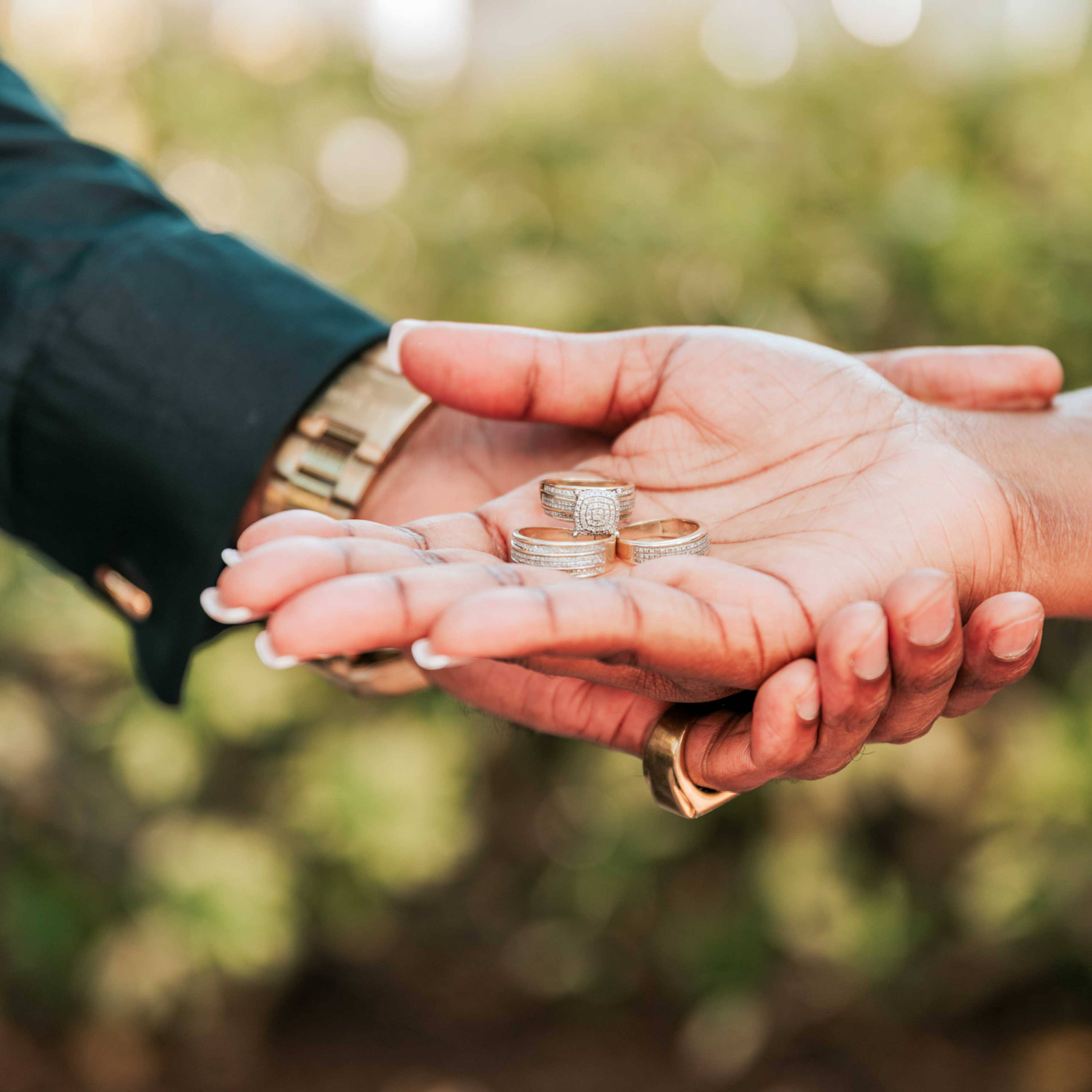 Omar chose the beautiful Jia Trio Wedding Ring Set to propose to Shanice. A trio wedding ring set is comprised of three matching rings. The ladies engagement ring comes together with matching ladies and men's wedding bands to form a single trio, symbolizing your union and showing not just that you're married, but who you married.
While My Trio Rings offers bridal ring sets as well as rings individually, we are able to offer our couples the best value for their hard earned dollar when a Trio Set is purchased. One purchase, Omar and Shanice are covered from "Yes!" to "I do!"